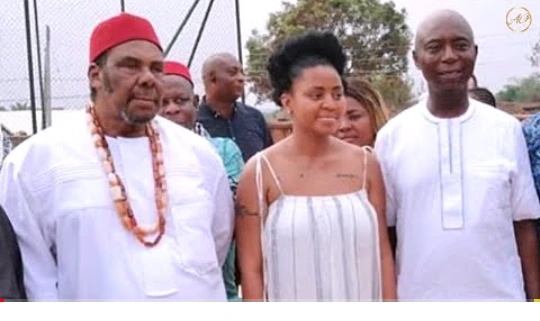 Legendary Nollywood actor, Pete Edochie celebrated his 73rd Birthday on March the 7th, 2020. Popular Nigerian Teen Actress, Regina Daniels and her billionaire politician husband Ned Nwoko invited and hosted the veteran actor in their home. Pete Edochie has known Regina Daniels since the early days of her career in Nollywood. They also featured in several epic movies together, the very wise veteran actor takes the 20-year-old actress as his granddaughter. Despite not having a say in her marriage to a man not far from his age. Pete Edochie is very old fashion when it comes to culture, could that mean he doesn't see anything wrong with the marriage just like Regina Daniel's mother?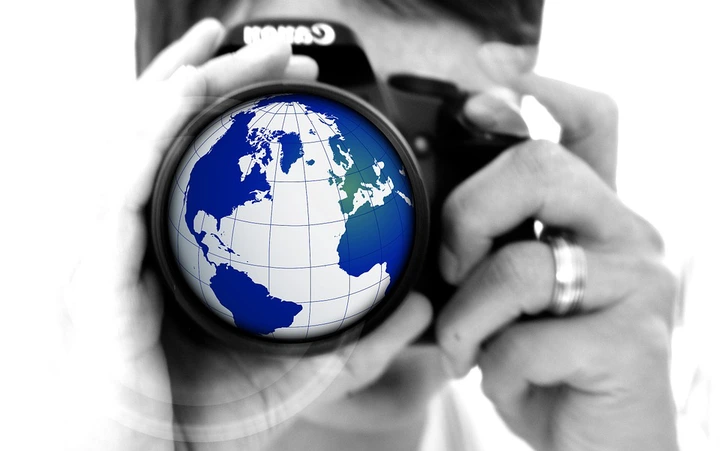 When you think of Nollywood Epic movies, Pete Edochie and Regina Daniels are one of the most regular actors you can quickly point out. It wasn't a surprise when the iconic and respected veteran actor was invited and hosted by Ned Nwoko and Regina Daniels.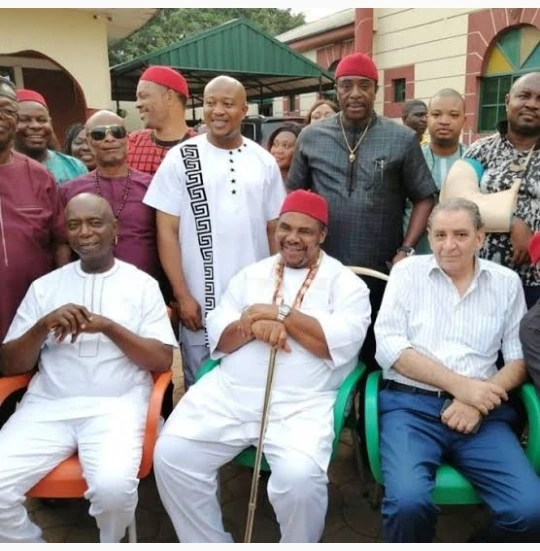 Ned Nwoko's 4th annual golf event kicked off by welcoming Golfers from across Nigeria. A host of Nollywood actors such as Rita Edochie, Bob Emanuel Odokwu and Fred Amata were also spotted at the event. And so was the ambassador of Morocco to Nigeria.
Ned Nwoko was delighted to have the Legendary movie star honour his invitation and excitedly showed him around his resort. He also used the opportunity to tell him about his Malaria eradication project in Africa.
But some things felt awkward, and you wouldn't need a suit sayer to tell you that Pete Edochie had a lot on his mind during his visit. Regina Daniels, on the other hand, also looked uncomfortable and lost in the presence of her elderly husband and the man she sees as a father figure. The20-year-old actress and the Edochie family have come a long way, thanks to Nollywood. Could this be the first time Regina Daniels is meeting Pete Edochie since her shocking marriage to Ned Nwoko in 2019?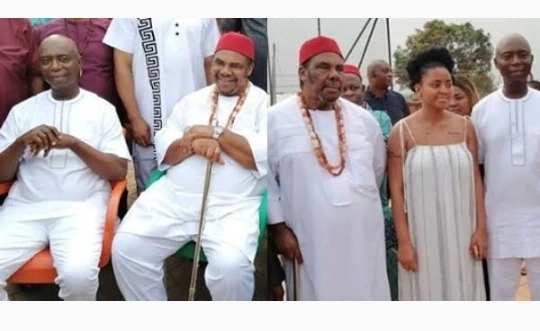 Pete Edochi, who showed up late at the event, looked like he had so many questions and didn't want to be there. The Nollywood icon tried his best to mind his business, despite having vast knowledge about Nigerian culture when it comes to marriage.
In January 2020, he voiced his opinion about men who go down in one knee to propose to women. According to him, any man who gets down on his knees to propose to a girl is not just an idiot, he is also a bloody fool, and a compound buffoon. He went on to talk about how going on one Knee is a foreign culture.