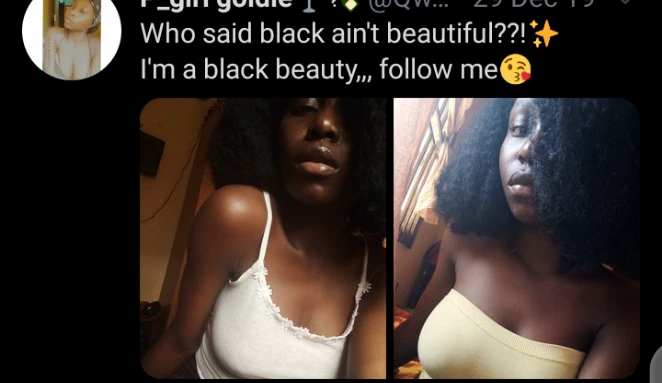 As far as beauty is concerned, they say it's in the eyes of the beholder. Now a days I hear people especially ladies talk about self love, self crush, self admiration and so on.
So many people exhibit inferiority complex even as far as to the colour of their skin. But the reverse is the case for a Queentitties who posted her photos and reassured herself of hoe beautiful she is.
Some internet users have continued to react the photos a lady posted some weeks ago where she referred to black skin as being beautiful.
While some admired her beauty, others expressed varying reactions to her post.
See screenshot of the comments.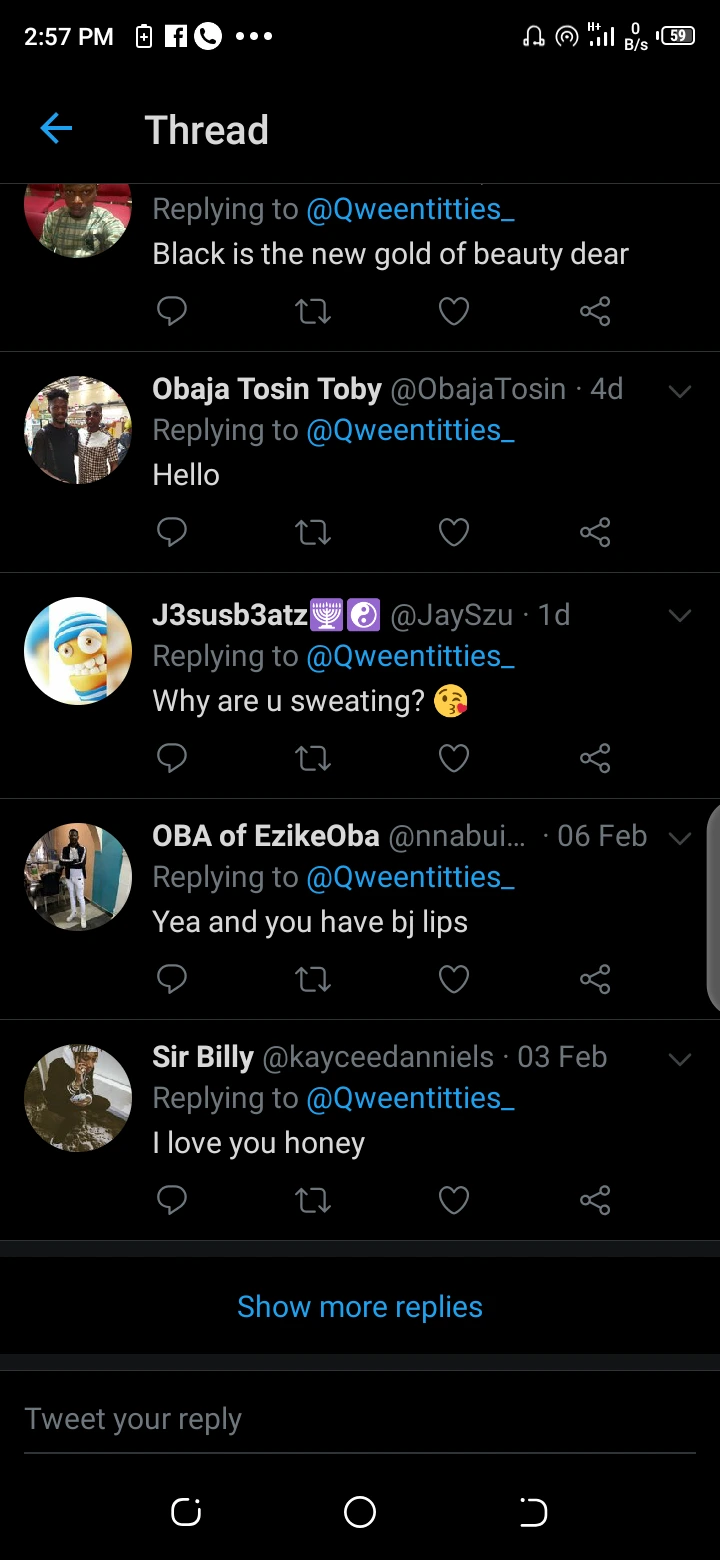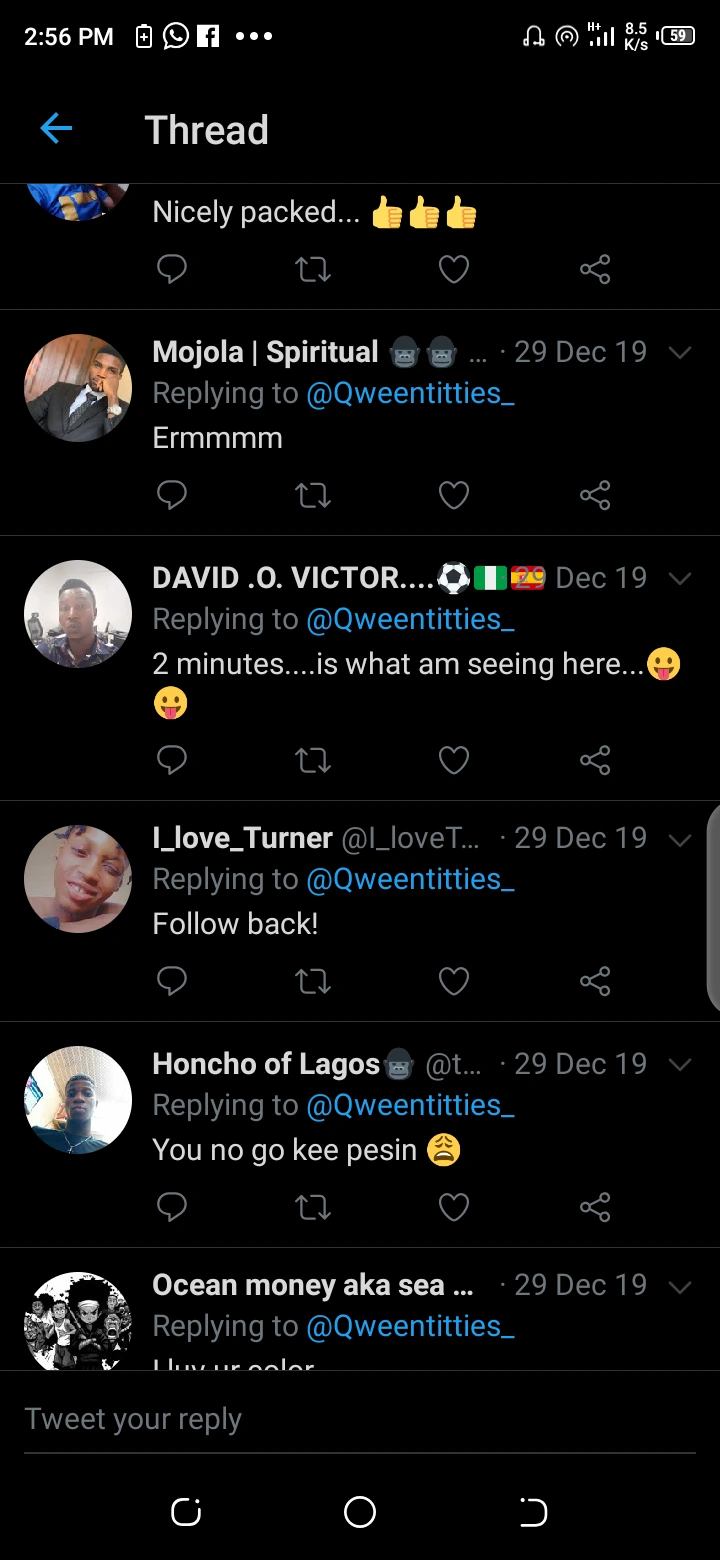 My question is; why do ladies post almost every photo they snap? Is it to get fans on internet or they use it as bait?
Please drop your comments, like and share this article. Follow me by clicking the follow button on top of this page.